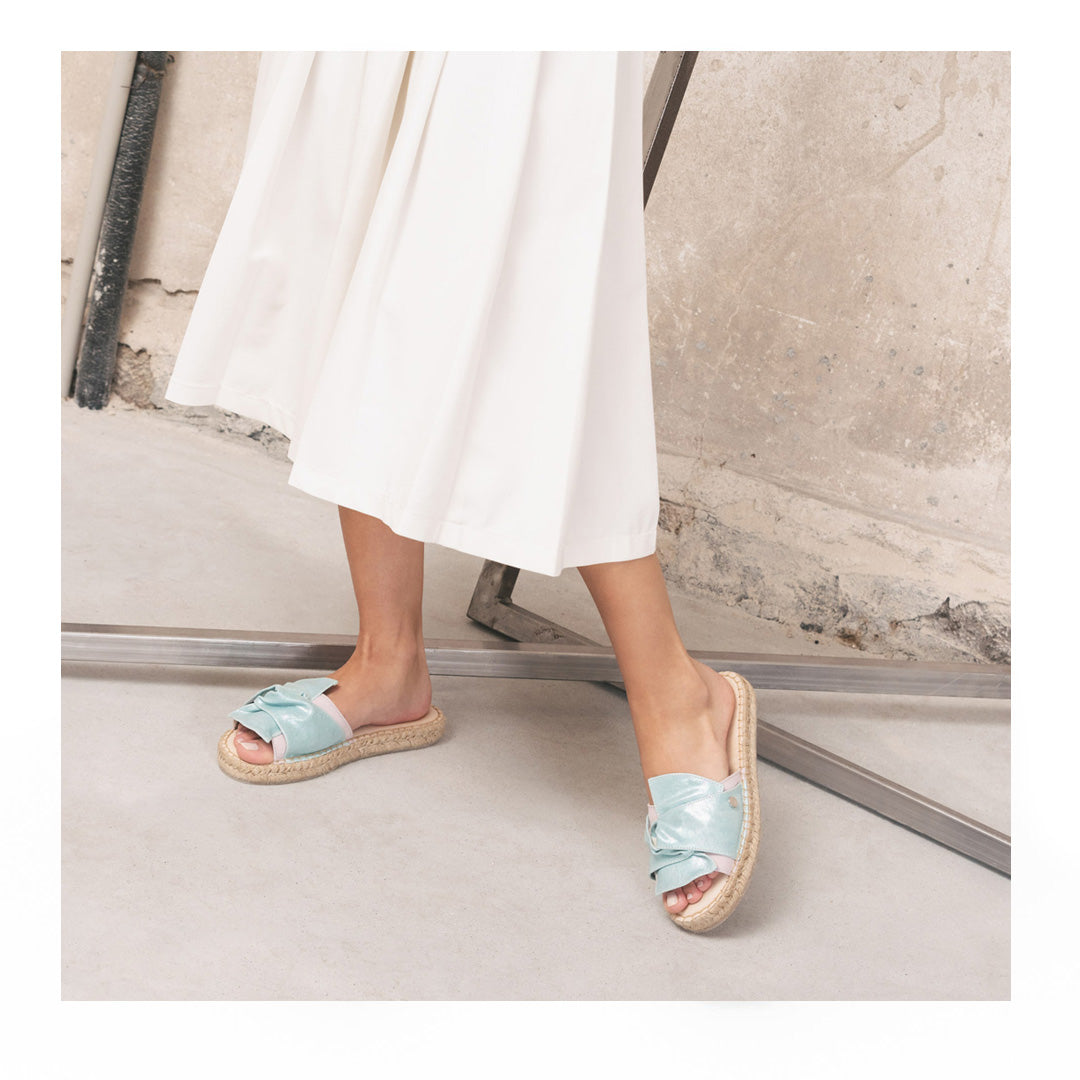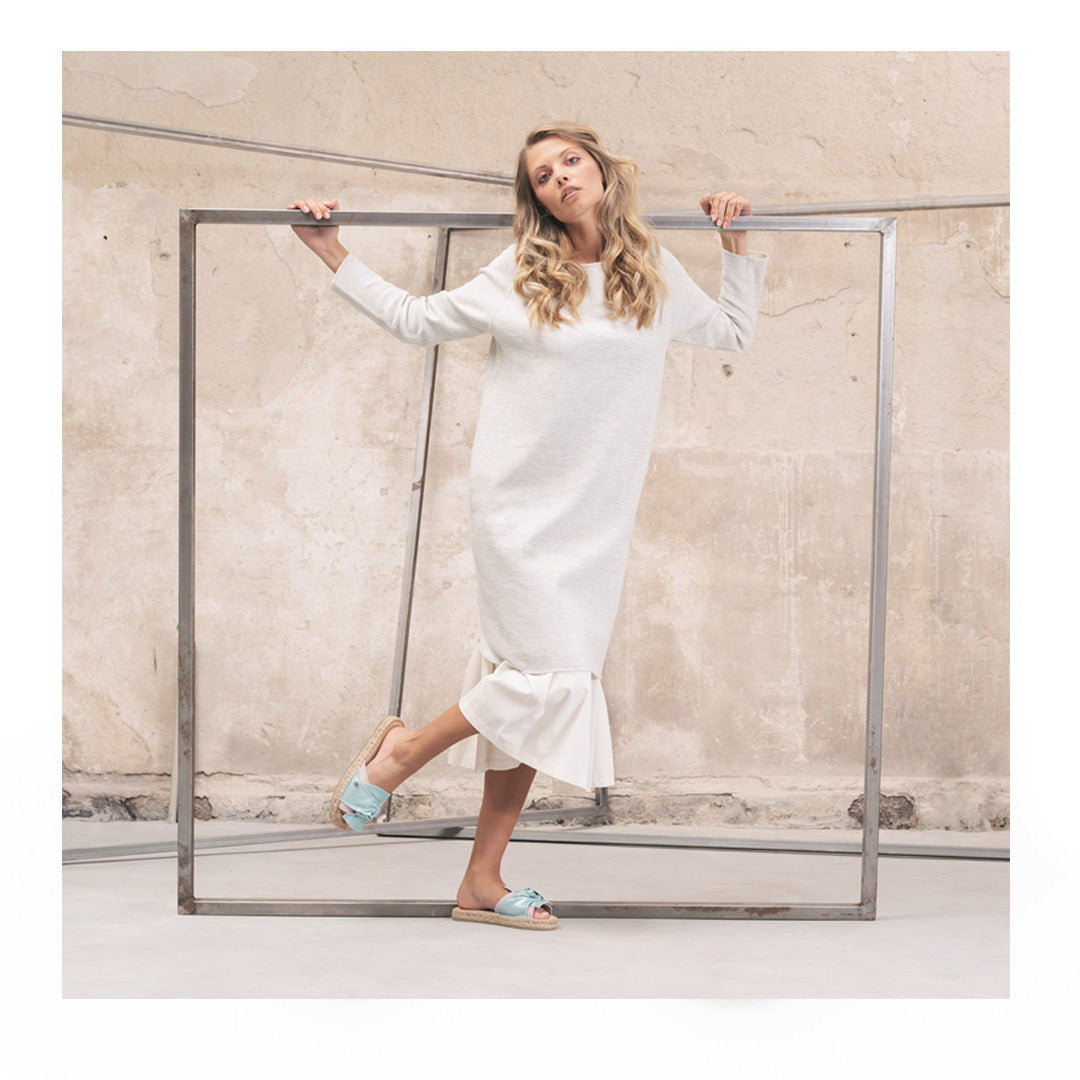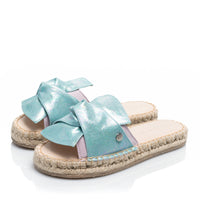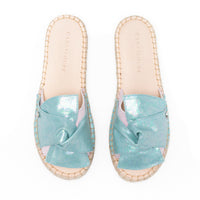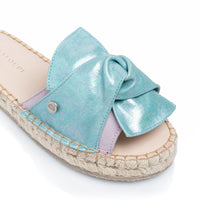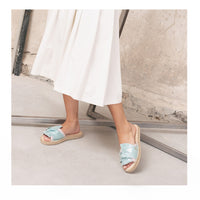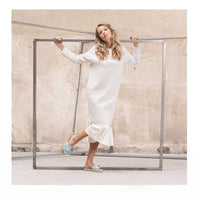 MASTERPIECE | LILAC IRIDESCENT
Description
Shipping & Returns
The Masterpiece sandal is definitely a must-have. Not only is it a super comfortable piece, especially due to the special insole that will make you feel like walking on a cloud, it is also a fresh and luxurious take on the regular slipper. Beautiful cosmic colors will transport you to a world of dreams.
Easy to wear. Super versatile.
The lilac 100% natural suede base with the blue gradient bow topped with a subtle glitter, reflects spontaneity and self-expression. In order to provide you with extra comfort we made sure to use a memory foam insole, coated with premium natural leather to assure maximum breathability. The natural jute with recycled rubber and cork bottom is not only a beautiful combination but is also one of our contributions to environmental improvement.
• Color: Lilac and Sky Blue
• Print: Iridescent Foil
• Upper: Natural Suede with 100% Cotton Canvas Bow
• Lining: Natural Leather
• Footbed: Recycled PU and Memory Foam
• Sole: Natural Jute with Recycled Rubber and Cork Bottom
• Sole Height: 2,2cm
• Accessories: Nickel free
• Made in Portugal
Where is my order shipped from?
All orders are shipped from Portugal.
How much will shipping cost?
- Free Shipping Portugal 
- Shipping European Union: 14€
- Shipping Rest of the World: 20€
- Free shipping WW above 200€
- Free Returns WW
NOTE: Certain countries will require payment of duties and taxes at the time of delivery. You will be liable for all duties, customs, and sales taxes based on your country requirements where the order is being sent. We are not responsible for payment of this duty. 
For any additional questions, please contact info@cantaloupe-studio.com